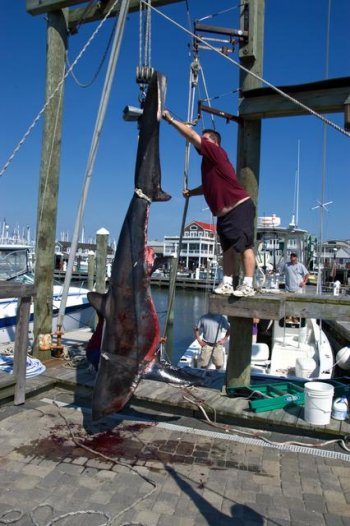 This is one of the largest shark tournaments in the Mid Atlantic region in Cape May. The tournament is expected to have $300,000 in prize money. It begins June 11th and ends June 14th at South Jersey Marina, Cape May.
If you are interested in trying your luck the fee is $525.00 per boat.
For more details dial:  609.884.2400.
Picture of last years Tournament Winning Fish At South Jersey Marina